Yogurt Curry (Dahi ki Sabzi)
Comfort food. Simple, fast and tasty.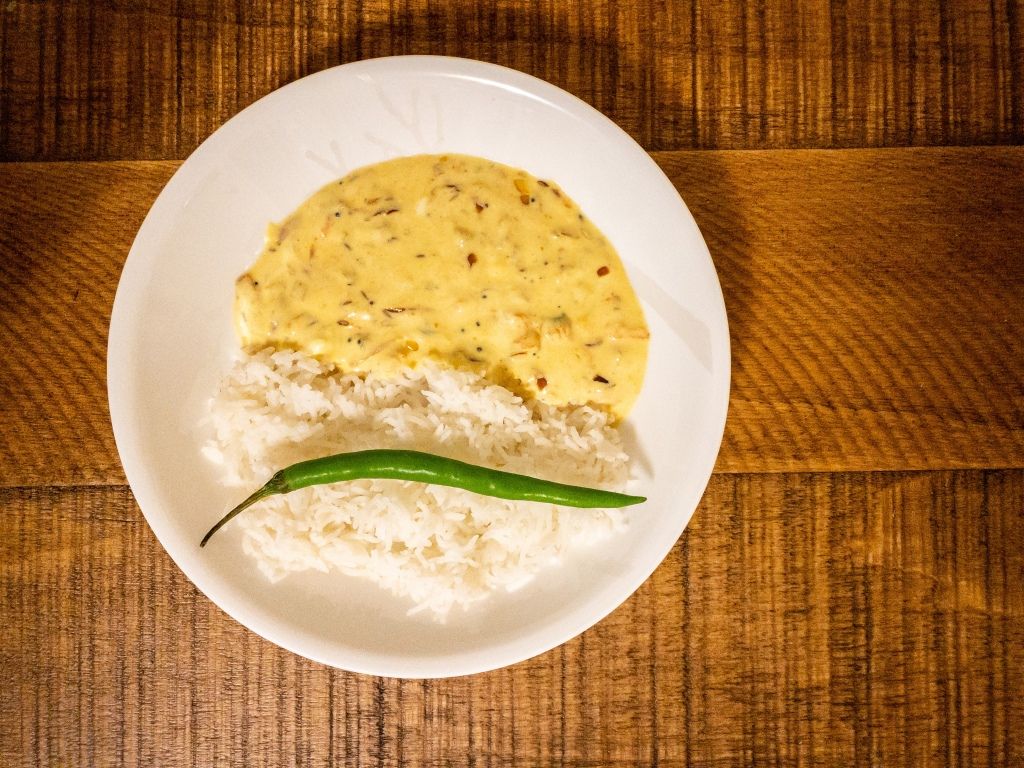 Comfort food. Simple, fast and tasty.
Ingredients
1 tablespoon Oil (Vegetable or any Nut)
1 tablespoon Mustard Seeds
1 tablespoon Cumin Seeds
2 Green Chillies - Slit
1 Onion - Chopped
1 Tomato - Chopped
1 Cup Yogurt (Indian Yogurt)
1/4 Tablespoon Red Chilli Powder
1/4 Tablespoon Turmeric Powder
1/4 Tablespoon Coriander Poweder
Pinch of Asafoetida
Salt to Taste
Directions
Heat oil in a Wok
Add Asafoetida, Cumin and Mustard Seeds and sauté for a minute.
Add Green Chillies and Onions and sauté until lightly brown.
Add the tomatoes and cook unlit the water separates and the tomatoes are soft.
Add the Red Chilli powder, Turmeric and Coriander powder and mix it well.
Add Yogurt and mix it well.
Serving
Serve with white rice